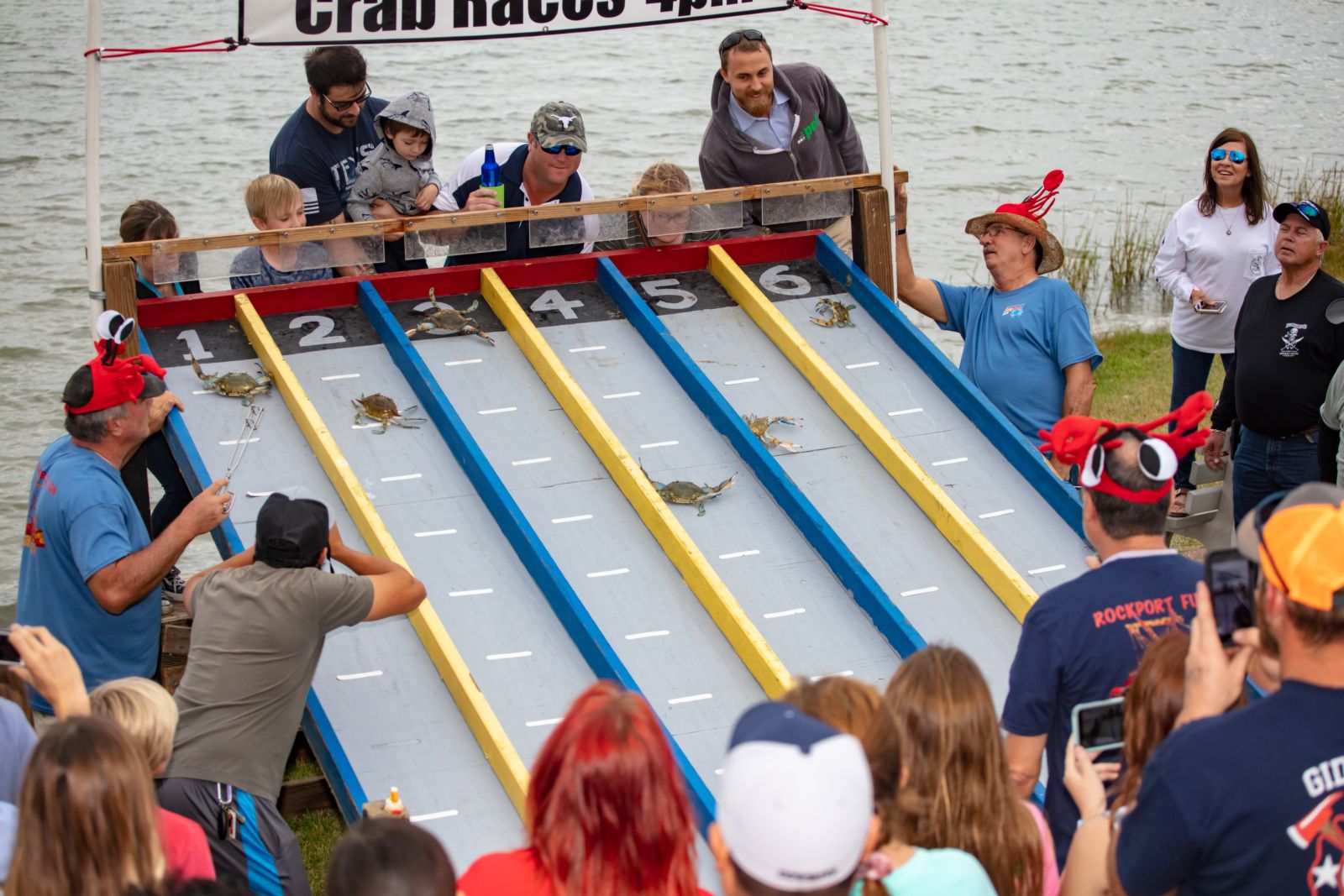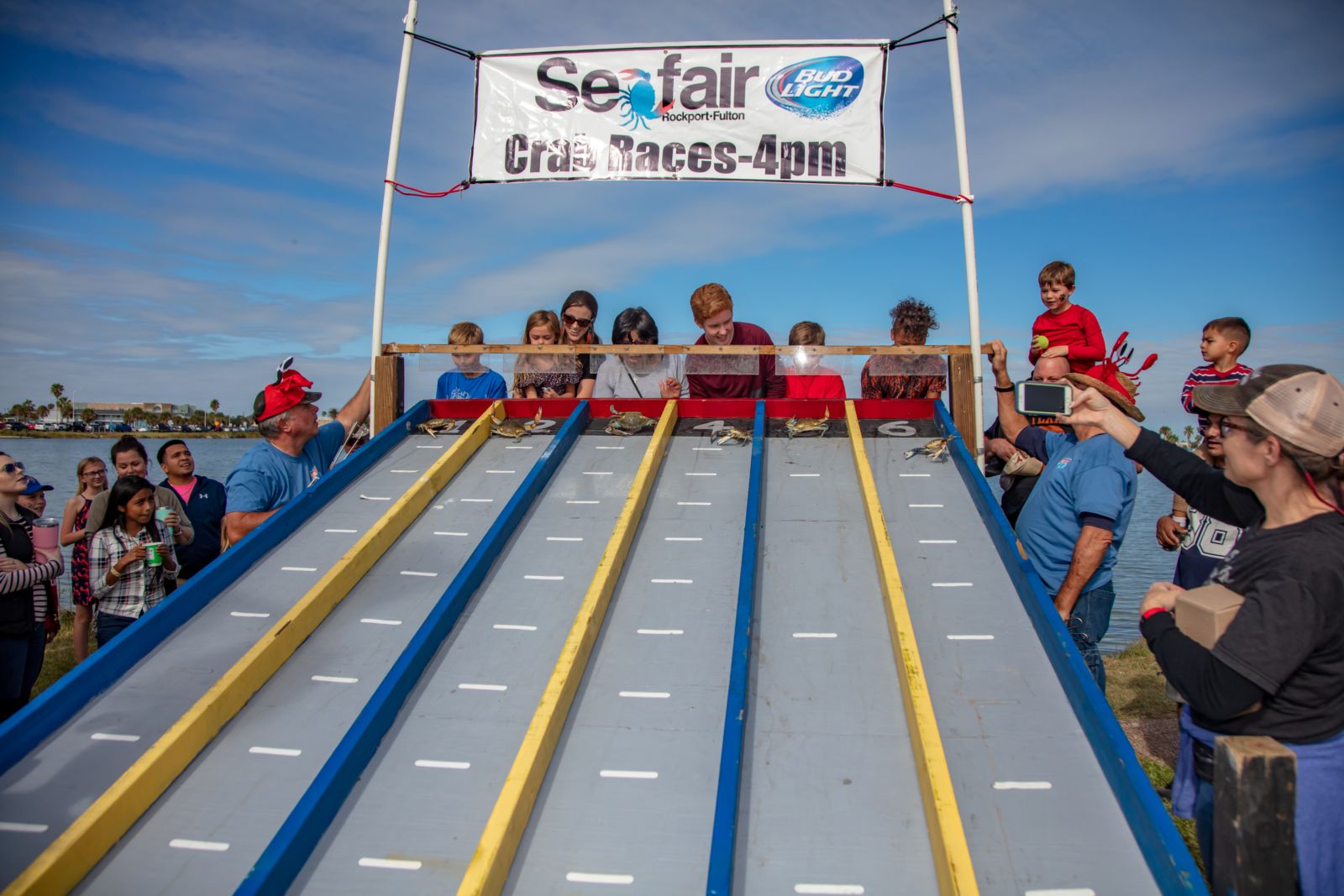 You've seen horse races, dog races and maybe even sack races; but you've never ever experienced the absolute thrill and hysteria of the famed, unique Rockport-Fulton Seafair Crab Races. The Crab Races at 4 p.m. on Saturday and Sunday, are part of three fun-filled days of family entertainment that celebrate the sea and all it has to offer during the Annual Rockport-Fulton Seafair. While crab race competitors pay a $5 entry fee purchased on the festival grounds, viewing the races is free to Rockport-Fulton Seafair revelers. Naturally fierce in appearance, only one Blue Crab contender per race can earn the title of King. Let the games begin!
Blue Crabs live for action Unlike their lazy aquarium-bound cousins, the gulf coast blue crabs live for action. These crabs train hard year-long and use their claws like ship oars to scoot and slide their way to the finish line on a state-of-the-art crab racing track created by their Crabmeister. Fortunately, the six-lane track – complete with starting gates — is angled down toward land so that the crabs who do not win the competition can crawl home.
"We'll have up to six races each afternoon," says Mike Probst, who has chaired the event since 1984. "Then, the winner of each heat competes in the final race of that day. The owners of the first, second and third place winners receive gift cards and special crab hats," he adds.
The Shell Game So, how does a crab owner get a crab down the track? "They're allowed to bang on the track," says Probst, "If they touch the crab, though, they are disqualified." As for which kind of crab makes a better competitor, Probst says it doesn't seem to matter. He's seen feisty crabs become comatose on the track and docile crabs snatch the title once the starting gates open. The first crab to cross the finish line during each leg of the competition wins, and will compete against the other finalists to determine the Grand Champion. For more information, contact the Chamber at tourism@1rockport.org