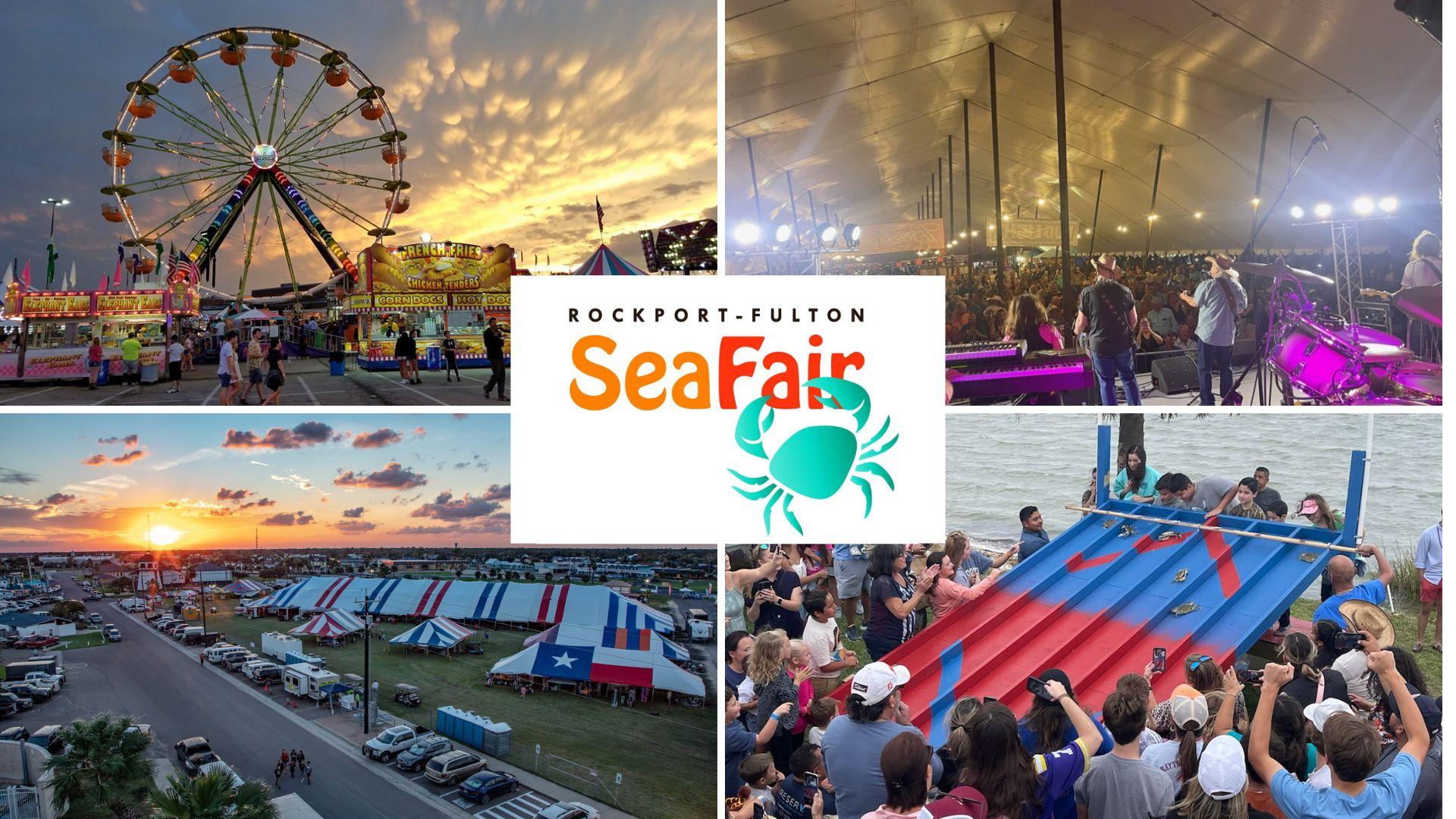 Seafair FAQs
Frequently Asked Questions
What is the address? Festival grounds at Rockport Harbor. It's located at 101 Seabreeze Drive, Rockport, TX 78382
What are the hours of the festival? The festival hours are: Friday 5-11 p.m. Saturday 10 a.m. to 11 p.m. and Sunday 11 a.m. to 6 p.m.
Do I need to purchase tickets ahead of time? We encourage you to do so, as we will have the gates equipped with volunteers that will scan your online ticket purchases. This will get you through the gate as quick as possible.
Where do I park? There is public parking all around the festival. Please use caution. During the evening hours, you are encouraged to wear reflective clothing or carry a flashlight. Park on inland streets and prepare to walk to the festival site.
Are pets permitted on festival grounds? No. Only service animals are allowed.
Are restrooms located on the grounds? Yes. Portable toilets are available.
If I purchase tickets to the festival, does that get me into the carnival also? No. The carnival operates separate from the festival.