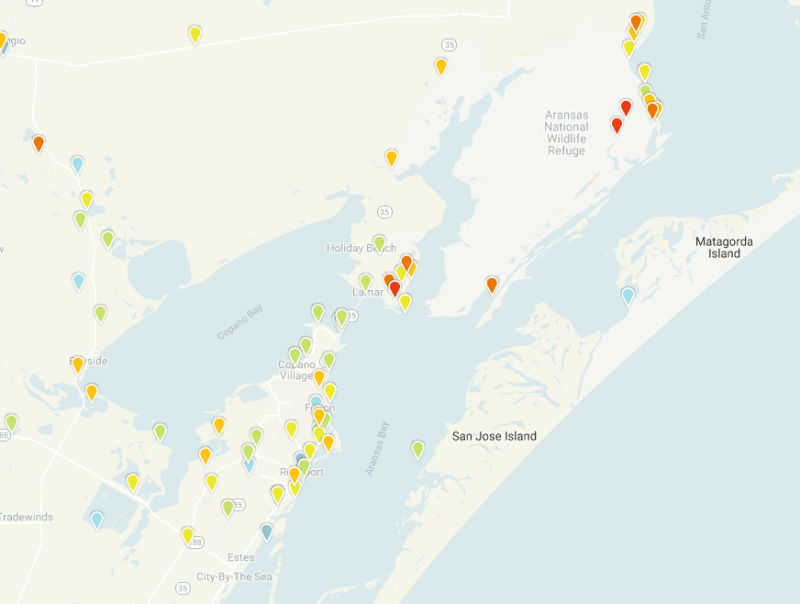 eBird is the world's largest biodiversity-related citizen science project, with more than 100 million bird sightings contributed each year by eBirders around the world. eBird strives to provide the most current and useful information to the birding community.
Through the years, over 400 species of birds have been reported here. Pictured at left is an eBird map of the Aransas County with area hotspots and sighting locations.
We Hope you will enjoy your time in Rockport-Fulton with the birds!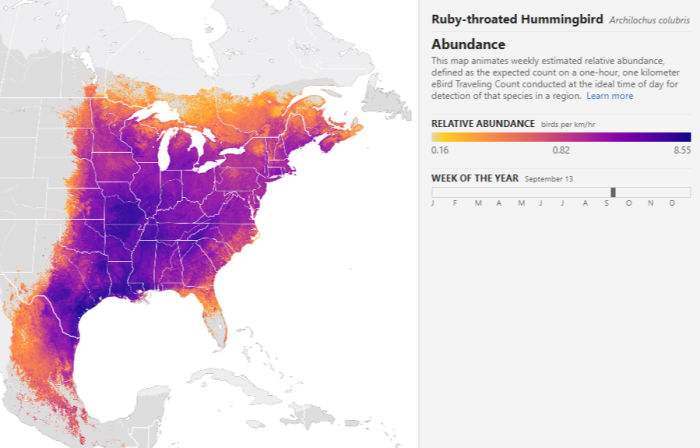 For those interested in the Ruby-throated Hummingbird which has an amazing Fall migration presence in Rockport-Fulton, see the animation to the left to follow the bird through the year as depicted by abundance.